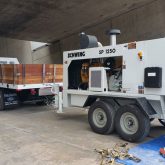 RJ Concrete Pumping Services in San Diego offers quality cement pump services to residential and commercial clients.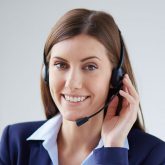 Have a question about using RJ Concrete Pump Contractor Services in San Diego? Submit your request online and we'll get back to you asap.
Concrete Pumping Contractor San Diego
If you need to hire a concrete pumping contractor in San Diego we can help with commercial, residential, or industrial projects. Over the course of time, we've obtained a superb team of experts who work alongside numerous trailer pumps. Not only can we cover all types of projects regardless of size or difficulty, we can do so fully insured which keeps both parties protected.
With well-trained operators, our team will ensure the correct practices are followed so everyone nearby can stay as safe as possible; services include house lintels, down-pour pumping, tie beams, sauna tubes, preform columns, sink holes, power jacking, and slabs. With a superb range of line pumps, we can pump grout, rock, or pea rock in a range of sizes up to one inch in diameter.
Long Distance, Big Rock Concrete Pumping
As a general guide, we start off by offering all customers 200 feet of hose since we find this covers most projects. However, we have the facilities to provide up to 1,250 feet so distance really isn't a problem for us. For the most part, we use hydraulic trailer pumps and this can provide a filling volume of 70 cubic yards per hour.
Retaining Wall
After you get in contact, we'll work with your structural staff to meet your needs and deliver as expected. For example, this could be for commercial foundations, waterproofing, residential foundations, or even for decoration. Over the years, we've worked on hundreds of different projects will all different requirements so we can provide help for any retaining wall.
Columns, Slabs, Tie Beams, Preform Columns, and Sauna Tubes
With our concrete placement team, we can work with you and your professionals to make sure the desired results are achieved within budget and in good time.
Power Jacking and Sink Holes
To ensure the highest quality of void filling, our pumps will reach 4,000 PSI and beyond in terms of pressure. Thanks to the weather and many other cases, voids can form underneath slabs, parking garages, office buildings, and road beds. However, they shouldn't cause you hassle and we have the right equipment and skills to have the problem fixed as soon as possible.
Why Choose Us
With jobs as important as this, it isn't just about the equipment, it's about knowing how to use the equipment to achieve the right result and this is what we have. With Concrete Pumping Services, we'll discuss the job at hand and make sure we use the right techniques to achieve results time after time. With our extended inventory and an extensive team, there will always be someone to help so get in touch today!